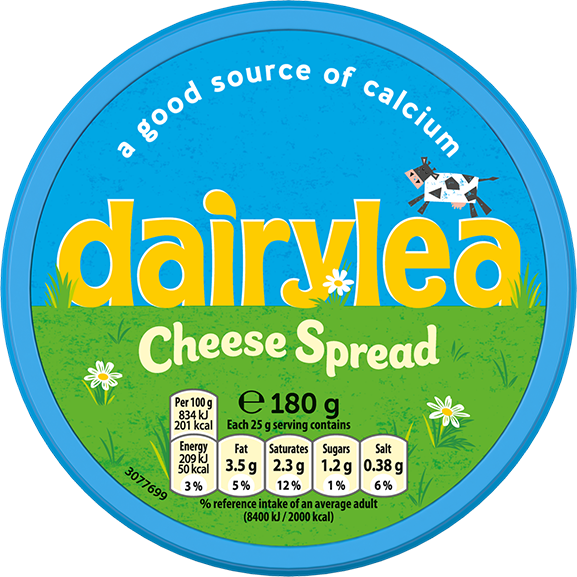 Cheese Spread
Available in packs of 145g, 180g and 270g
Are you ready to spready? It's all the cheesyliciousness of Dairylea, in a super smooth spread. Yum!
Have you heard?
Good source of calcium
No artificial colours, flavours or preservatives added
Made with milk and cheese
Suitable for Vegetarians
Our yummy recipe
Ingredients:
skimmed MILK (water, skimmed MILK powder), CHEESE, inulin, MILK fat, whey powder (from MILK), skimmed MILK powder, emulsifying salts (triphosphate, polyphosphates), MILK protein, calcium phosphate, acidity regulator (citric acid).