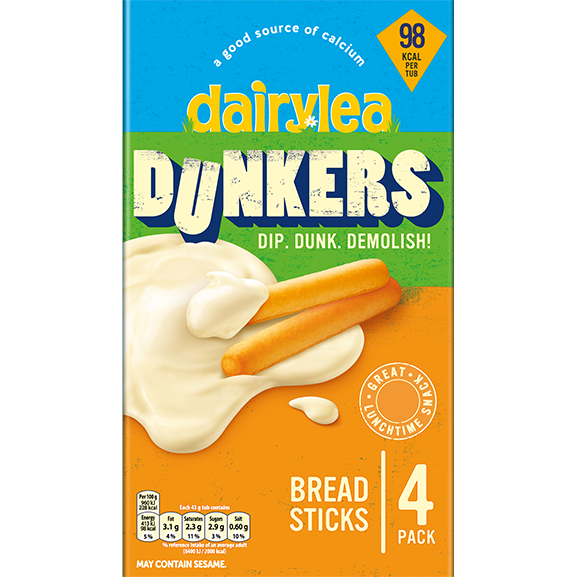 Dunkers with Breadsticks
Available in Multipacks of 4 x 43g and 43g single packs
Kids big and small - it's time to dip, dunk, demolish! Crunchy breadsticks + creamy Dairylea = snacking heaven.
Have you heard?
Good source of calcium
No artificial colours, flavours or preservatives added
Suitable for vegetarians
Great for lunchboxes
Our yummy recipe
Ingredients:
Dairylea CHEESE dip:

skimmed MILK (water, skimmed MILK powder), CHEESE, concentrated whey (from MILK), inulin, MILK protein, MILK fat, emulsifying salt (polyphosphates), modified starch, calcium phosphate, acidity regulator (lactic acid).

White breadsticks:

WHEAT flour, coconut oil, WHEAT dextrin (2.9 %), BARLEY malt extract, yeast, WHEAT germ (1 %), salt.