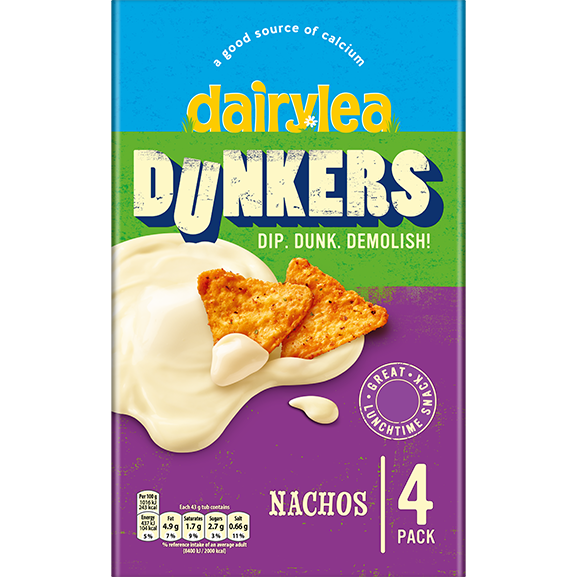 Dunkers with Nachos
Available in Multipacks of 4 and 6 x 45g
What do you call cheese that's not yours? Nacho cheese! Dip these tomato salsa flavour tortillas into creamy Dairylea for a Mexican taste sensation.
Have you heard?
Good source of calcium
No artificial colours, flavours or preservatives added
Suitable for vegetarians
Great for lunchboxes
Our yummy recipe
Ingredients:
Dairylea CHEESE dip:

skimmed MILK (water, skimmed MILK powder), CHEESE, concentrated whey (from MILK), inulin, MILK protein, MILK fat, emulsifying salt (polyphosphates), modified starch, calcium phosphate, acidity regulator (lactic acid).

Tortilla chips:

corn flour, sunflower oil, sugar, tomato powder, salt, flavouring, herbs, acid (citric acid), colour (paprika extract), stabilizer (gum arabic).