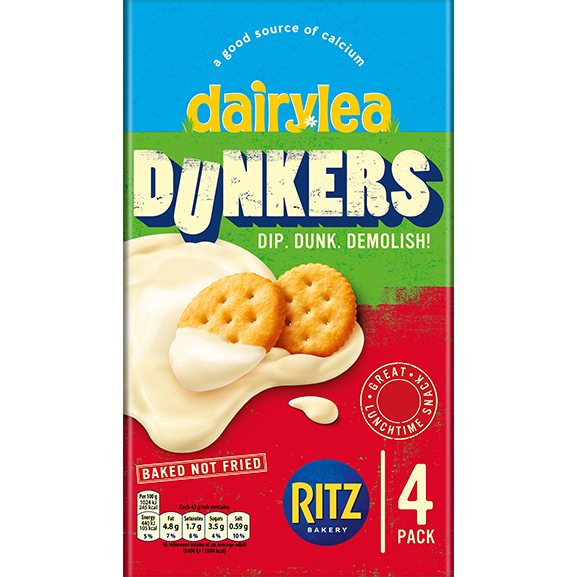 Dunkers with Ritz crackers
Available in Multipacks of 4 and 6 x 43g and 43g single packs
Crispy Ritz biscuitz, round and ready to be dunked head first into delicious Dairylea.
Have you heard?
Good source of calcium
No artificial colours, flavours or preservatives added
Suitable for vegetarians
Great for lunchboxes
Our yummy recipe
Ingredients:
Dairylea CHEESE dip:

skimmed MILK (water, skimmed MILK powder), CHEESE, concentrated whey (from MILK), inulin, MILK protein, emulsifying salt (polyphosphates), modified starch, calcium phosphates, acidity regulator (lactic acid), MILK fat.

Mini-sized Ritz savoury crackers:

WHEAT flour, palm oil, sugar, glucose-fructose syrup, raising agents (calcium phosphates, ammonium carbonates, sodium carbonates, potassium carbonates), BARLEY malt flour, salt.